The Tactical Unit's Sharpshooter Misses His First Shot but Not His Second by J.J. Steinfeld
30 Sep 2017, Posted by Poetry
in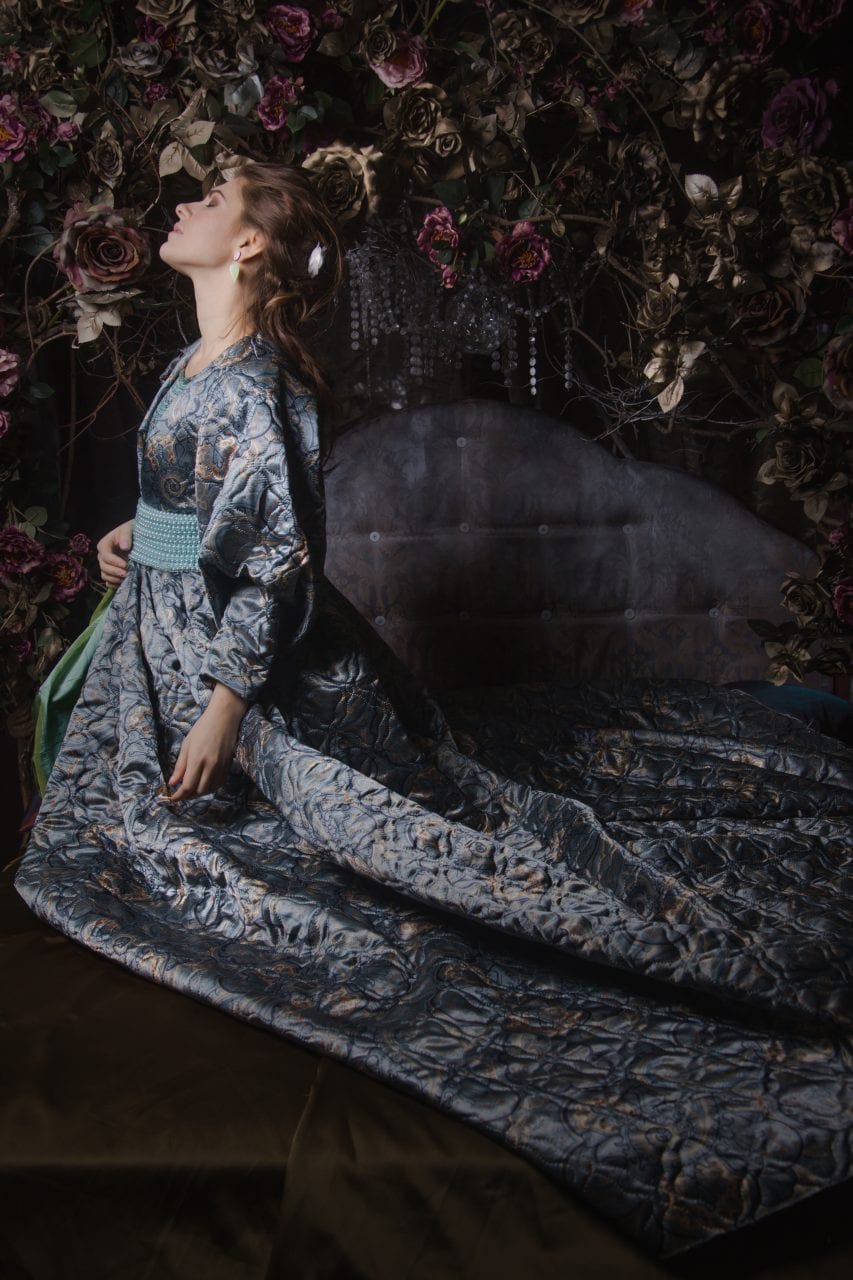 Art: Marie Dashkova
THE TACTICAL UNIT'S SHARPSHOOTER MISSES HIS FIRST SHOT BUT NOT HIS SECOND
Darkness obscures everything
even my once luminous dreams,
the man waving the gun above his head
says as if reciting a poem
to an audience of Martians.
He did say we were overrun
by Martians before he issued
his threat to the street corner
of bad-luck morning pedestrians
now frozen in their tracks.
If anyone moves you will meet
your Maker before your time,
he warns eloquently and thinks,
On Mars, of course, no one dies
no one is ignored or despised
no one goes hungry or is lonely.
The tactical unit's sharpshooter
who yesterday had taken his young son
to a film about space travel
landing on another planet, not Mars,
has the frenzied man in his sights.
The sharpshooter's wife, truth be known,
is having an affair with a weaponless poet
and when the sharpshooter finds out
in week or two, as he certainly will,
creating, of course, another perilous situation
and another sad news story.
The poet, amazingly, it should be revealed,
wrote two anguished lines a year ago resembling
Darkness obscures everything
even my once luminous dreams—
such is sometimes the way of the world
and it is a small mystifying world, after all.
---
About the author:
Fiction writer, poet, and playwright J. J. Steinfeld lives on Prince Edward Island, where he is patiently waiting for Godot's arrival and a phone call from Kafka. While waiting, he has published eighteen books, including Anton Chekhov Was Never in Charlottetown (Stories, Gaspereau Press), Would You Hide Me? (Stories, Gaspereau Press), Misshapenness (Poetry, Ekstasis Editions), Identity Dreams and Memory Sounds (Poetry, Ekstasis Editions), Madhouses in Heaven, Castles in Hell (Stories, Ekstasis Editions), An Unauthorized Biography of Being (Stories, Ekstasis Editions), and Absurdity, Woe Is Me, Glory Be (Poetry, Guernica Editions). Over fifty of his one-act plays and a handful of full-length plays have been performed in Canada and the United States, including the full-length plays The Franz Kafka Therapy Session, The Golden Age of Monsters, and A Television-Watching Artist, and the one-act plays Godot's Leafless Tree, The Waiting Ends, A Question of Eternity, The Entrance-or-Not Barroom, The Word-Lover, Laugh for Sanity, Back to Back, More Than Money, Imaginative Drinking, In a Washroom of a Prestigious Art Gallery, A Play of Disbelief, and Memory Sounds.
---
Art: 
Marie Dashkova, Moscow, @melodyphoto.
In the artist's words:
"My name is Marie Dashkova, I am 25, I was born in Moscow, Russia and now I live here. I started to be interested in photography at the age of 12, when I was studying photoshop to create avatars and images for sites, so I decided to make selfies using old Sony videocamera, that had photo options. I was inspired a lot, it became my hobby, now I could use not only images from internet and photos by different artists, but create something by myself.
Soon my friends started to ask me how I am doing this, my schoolmates sometimes were using my pics without having idea, that it is me and I am the author. I created a team with two friends of mine in 2007 – we started to do noncommercial photoshoots, it was a beginning of the long way. All of them are still in this industry, very successful and well known.
I started from the very beginning in 2015, having my own equipment, putting more attention to settings, to composition and post production. The industry and tastes of society have changed a lot since 2006, the amount of the content increased, now it is essential to be well known via social media, because otherwise you will be unnoticed and nobody will see your works.
I am self-taught, but there are artists who gave me knowledge and experience, and to whom I will be always grateful to – Andrey Rossalev, Nastasya Parshina and Dmitry Rogozkin. Also I am following the art of Margarita Kareva, she has a lot of online broadcasts with very useful information. There is a lot of things around you that can inspire to create, many topics in the ancient art, renaissance, myths and fairytales. Beauty is everywhere around us and inside us.
The main thing in photography – to know how to find the best light, be careful to the background, to find contact with people and have a quick eye. You need to catch the moment because it can never repeat again. Self-criticism is the best way to improve and to not stop doing it.
I travelled a lot with my camera, always trying to find local models and photographers, interesting locations, hope to continue doing it!
Here you can find me: